Purchasing additional accounts
If you have a Single Instructor License, you can purchase additional Basic (student) and Pro (instructor) accounts a la carte at any time. Basic accounts are $2 per year, and Pro accounts are $59.95 per year.
Under the Account Credits section, click the "Add Credits" button.
Enter the number of each type of account you want to purchase.
Click the green "Purchase" button.
Complete the check-out process.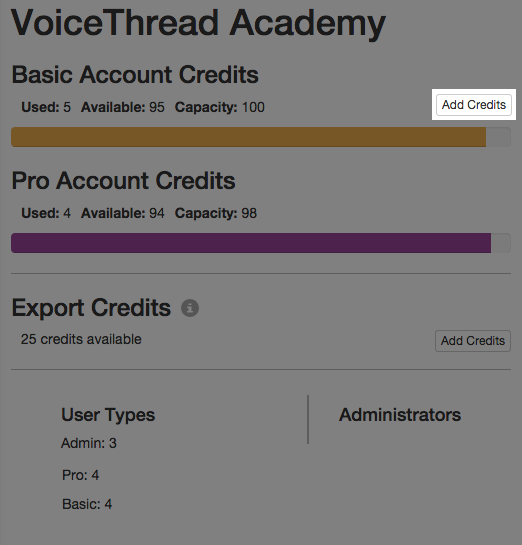 Your new accounts will be available for use immediately.  If you would prefer to upgrade your license instead of purchasing more accounts, please contact us.