Editing an existing VoiceThread
You can edit any VoiceThread that belongs to you or to which you have been given editing rights. Add more slides, remove others, and change the settings for a VoiceThread at any time. All of those edits are immediately visible to anyone who has access to the VoiceThread.
To access the edit screen:
Open the VoiceThread you wish to edit.
Click on "Thread Overview" near the top of the page.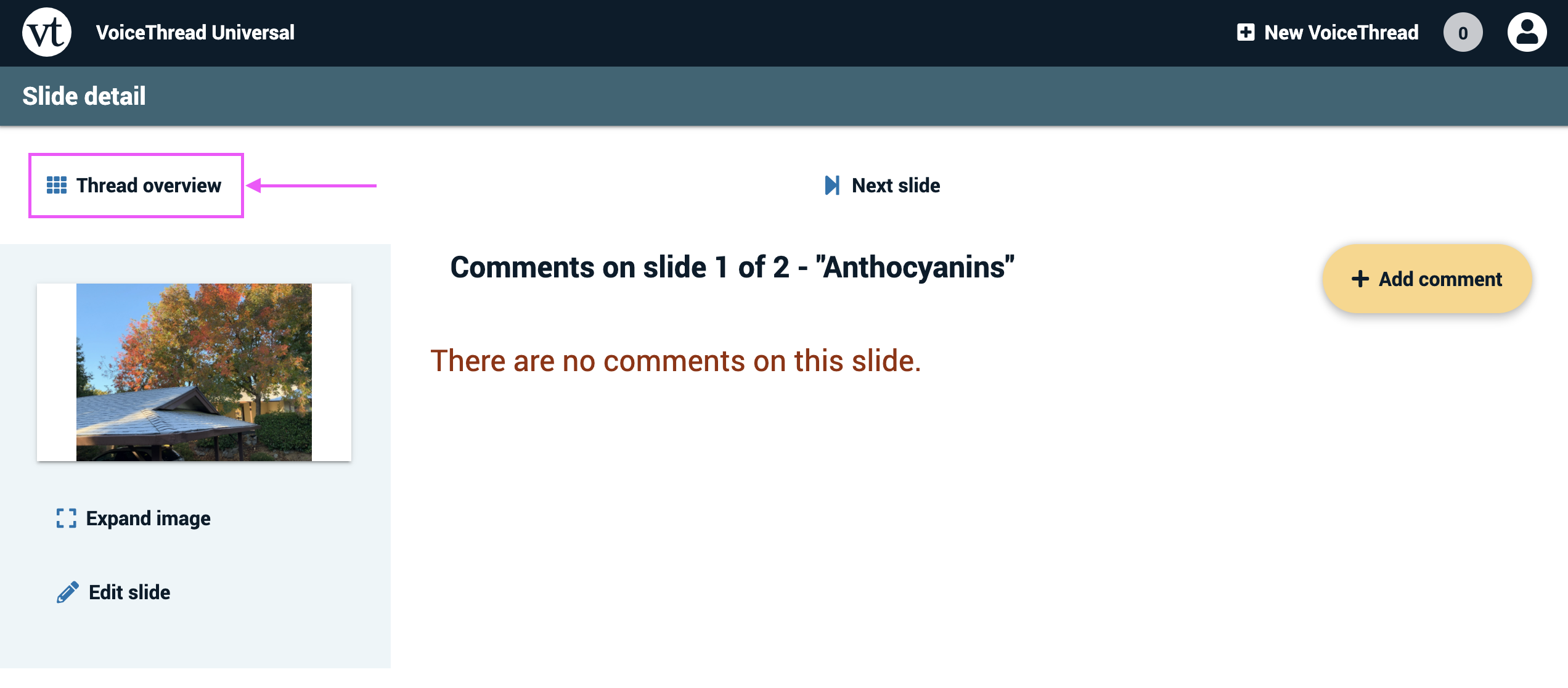 If you have permission to edit this VoiceThread, you will have the option to add, edit, and delete sides on this page. If you do not have those options, it means you cannot edit this VoiceThread and will need to contact its author to request that access.
Note: You must be signed in to your account in order to edit a VoiceThread.