Transferring a newly purchased license
If you've already purchased a new license but haven't yet set it up, you can transfer it to someone else. That person will be the license owner instead of you.
Complete your purchase.
Click on your email address in the top-right corner of the page.
Select "Manager" from that menu.
Click on "Transfer this license to someone else" to the right of the new license listed there.
Enter the recipient's email address and click "Add" at the top of the page.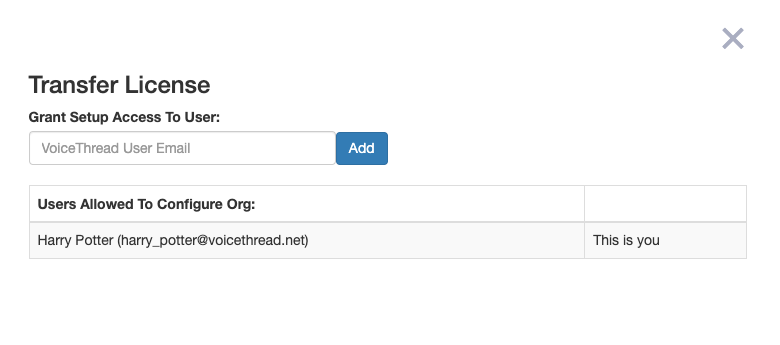 As soon as you have completed those steps, the other person will be able to set up the license under their own login.
If you gave the license to the wrong person or have changed your mind, you can also revoke someone's ability to set it up by using the red "Revoke Access" button next to their name.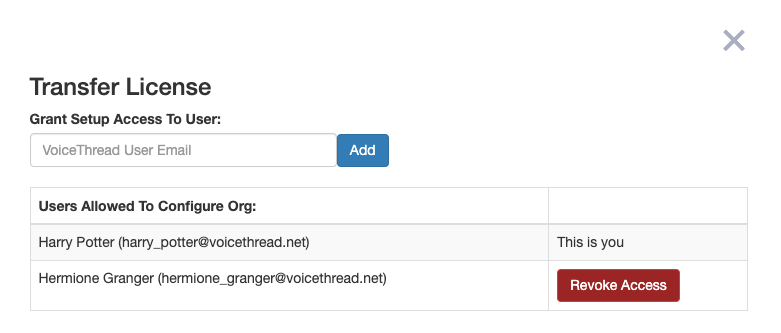 Once someone has set up the license, they have claimed it for themselves, and it is no longer possible to transfer. A license cannot be moved once someone has set it up.