Locating a VoiceThread
Your Home Page contains all VoiceThreads that you have created, that have been shared with you, or to which you have subscribed.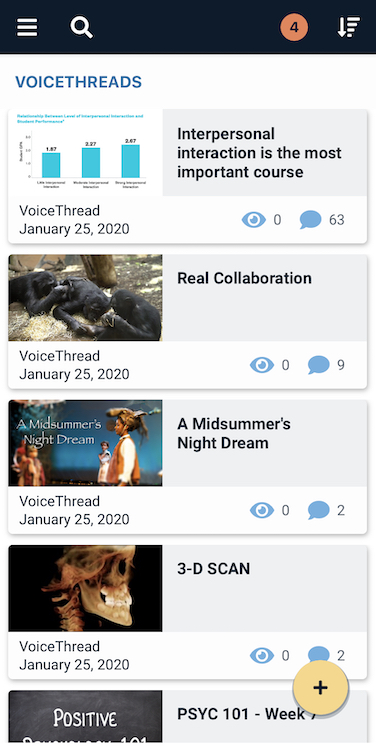 The Home Page is what you will see immediately after signing in with an email address or username. To get to the Home Page from anywhere else in the app, tap on the menu icon in the top-left corner, and then tap on "Home" in the side bar.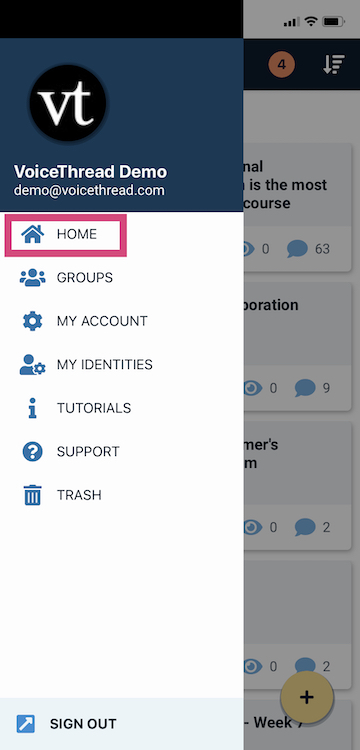 To search for a specific VoiceThread on your Home Page, tap on the magnifying glass icon at the top of the page and enter the title for the one you'd like to see.
You can also sort or filter your Home Page in the way that best fits your needs. Just tap on the filter menu in the top-right corner to access that menu.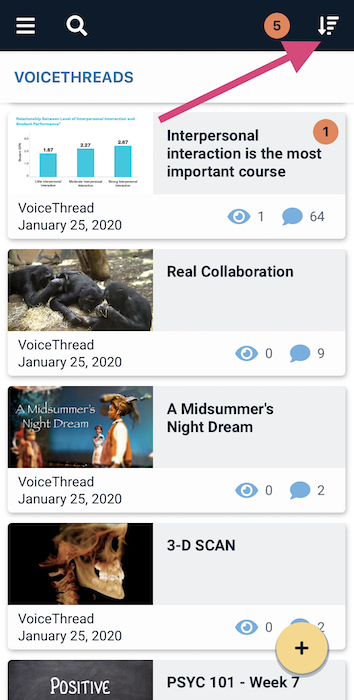 If you were sent VoiceThread share link you'd like to view, you just tap on that link, and the VoiceThread will open in the app automatically.