Preventing a Doodle from fading
By default, Doodles will fade over time. If you'd prefer for your annotation to remain on screen for the duration of your comment, you can opt to turn fading off by following these steps:
Begin recording an audio of video comment.
Tap on the pencil icon at the bottom of the slide.  This will open the color selections.
Tap on the color you want to use.
Draw on the slide with your finger.
Tap on the "Fade" button to toggle it to "No fade".
Be sure to save your comment when you're done.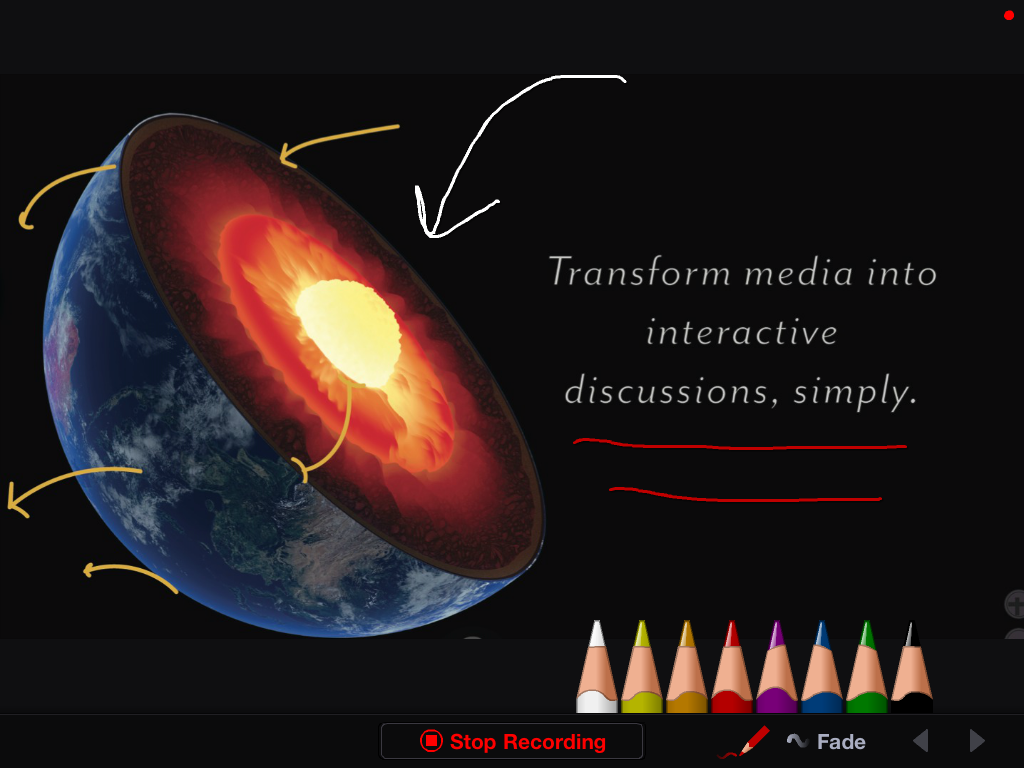 Note: It is not possible to change whether or not a doodle fades after you have saved the comment.