Changing your password
If you have forgotten your password, tap on the "Forgot Password?" link on the sign-in page to receive a password-reset email.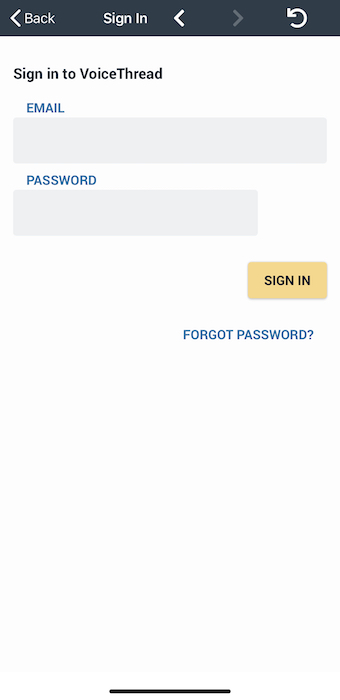 If you are already signed into your account, you can change your password with these steps:
Tap on the on the menu icon in the top-left corner of the screen.
Tap on "My Account".
Tap on the edit icon next to the password field.
Enter your old and new passwords.
Save.