Deleting a comment
You can delete any comment from a VoiceThread you own or can edit, and you can delete your own comments on VoiceThreads created by other people. To delete a comment:
Open the VoiceThread and navigate to the slide on which the comment was made.
Tap on the comment you want to delete.
Tap on the trash can icon inside the comment bubble.
Confirm your deletion.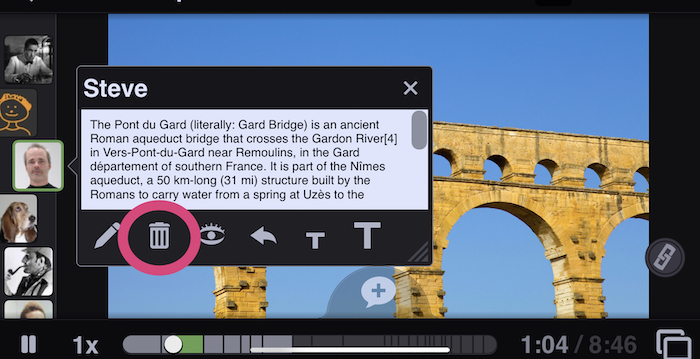 Note: All deletions are permanent. Please delete with caution.